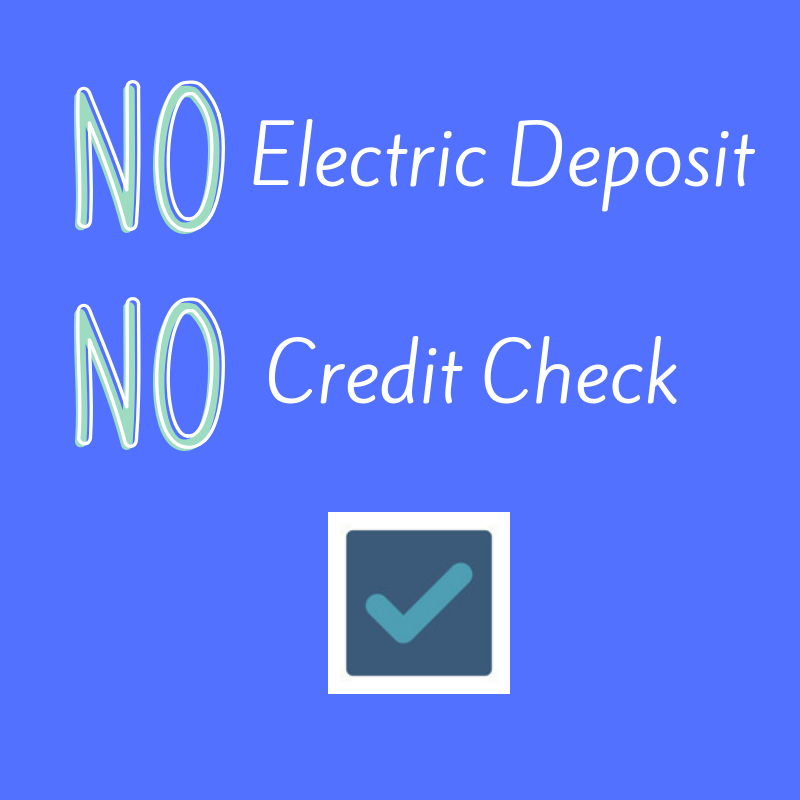 Yes provides no credit check and no deposit electricity to all Texas residents, regardless of financial hardships. To switch electric providers without a credit verification, simply call us or register online with your name and address. We will never ask for your social security or drivers license numbers. Getting power with bad credit is easy with Yes.
How does No Credit Check, No Deposit Electric Work?
There are many no credit check electric companies in Texas including Yes Electricity. People with bad credit can't always afford expensive utility deposits, so Yes has made it easy to get your power back on for only $40. Simply put $40 in a new electricity account and then reload as needed! Our prepaid light company serves Houston, Dallas, Fort Worth, Abilene, Waco and all 400 plus energy deregulated towns in Texas, USA.
What's the Cheapest Electric Company with No Deposit or Credit Check?
We are the cheapest electric company with no deposit and no credit check required. Why? Because with Yes, you only pay for the electricity you use. Most light companies in Texas have many fees such as a connection fee, disconnection fee and service fee. With pay as you go electric from Yes, you are not required to pay a lot of fees because you are paying ahead and there is a trust between you and the electric company. Fewer fees means a cheaper electricity rate for our customers.
Same Day No Credit Check Electricity
"I need electricity today!" We have all been here. Maybe your power was cut off because you didn't pay your bill. Or perhaps you just moved into an apartment and need the cheapest electric available without an added utility deposit. Everyone needs a break from time to time. If you're broke, the last thing you want to deal with is an electric bill. Let us get your lights on today for only $40!
No Credit Check No Deposit Electricity For Your House, Apartment, Condo or Trailer
Moving to Texas and need to set up your electric utilities? Yes provides light service in houses, apartments, condos and trailers as long as they are equipped with a smart meter. And good news! Most homes have smart meter technology which electric providers use to track your electricity consumption and get reporting. When you buy prepaid electricity in Texas, everything is monitored and documented in real time. Disconnect anytime with Yes Electricity.