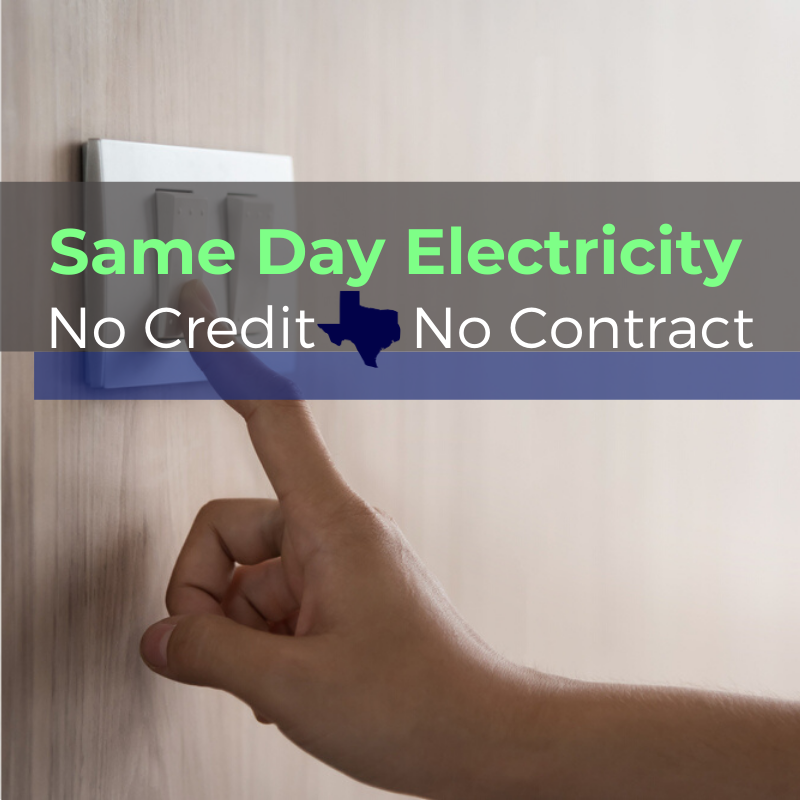 Same Day Light Service in 2 Easy Steps:
Would you rather pre-pay your home energy than receive a monthly bill? Try prepaid electricity. It's fast, convenient and contract-free.
Call Yes Electricity to apply for light service at your house, apartment, trailer or condo. You will only need your address. Our "no deposit electric" is available without a credit check so there's no need for your driver's license or social security number.
      2. Make a payment of at least $40 to open your new account. You can pay online with a credit card, or at a check cashing center such as MoneyGram. Then refill, or top-up as needed. 
For a same day electricity connection in Texas call: (877) 509-8946 or Order Online Anytime